Hello, I'm Michelle.
AKA your Funky Celebrant in Essex
If you are looking for a fun, diverse and inclusive ceremonialist, for an exciting one of a kind ceremony you are in the right place!
Based in Manningtree Essex, I travel extensively delivering ceremonies for all occasions.
Colour, quirk and a little bit of magic are definitely guaranteed!
Get in touch, let's have a natter about your vision for your special day.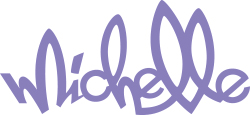 "Thank you from the bottom of our hearts for the best wedding ceremony anyone could have wished for"

Darren & Claire
Funky Ceremonies for Funky People
Unleash the playful side of your personalities with a fun filled, meaningful and creatively scripted and delivered ceremony that perfectly reflects you.
I create ceremonies for free spirited people… anytime, anyplace, anywhere… where nearly anything goes!
So, if you're looking for your Celebrant in Essex or beyond, get in touch, I can't wait to chat about all things Funky!
Sarah-Jane Smith
2023-09-24
We recently had the pleasure of Michelle conducting our UK beach wedding. From our very first meeting a number of months ago, to a vow workshop and subsequently leading our wedding ceremony on the beach our experience, was seamless and very enjoyable. A number of our guests said it was the best wedding they had ever attended. Michelle was a huge part of this, making it so personal and bespoke to us. We knew just how we wanted our day to be and with Michelle's unique expertise and personal touches contributing it made for the most perfect day! We would absolutely recommend Michelle! 💕🏝️🍹
Michelle was absolutely the best celebrant we could have asked for. It was very early on in our wedding planning when we realised that for us the ceremony had to be just as important as the rest of the wedding day. As two, sometimes shy individuals it was a real opportunity to showcase our love and have our story told in a way no-one had heard it before, and it became obvious that we needed a celebrant. I have absolutely no idea how I found Michelle, but my goodness how lucky we were to have found her! It was meant to be, literally- what are the chances that Michelle from near Essex just so happened to be in Sheffield where we live on the week we enquired?! Spooky. It was great to meet Michelle in person, she lived up to her funky name, oozed confidence, was super organised, and immediately put us at ease. My husband and I were so excited for the wedding after the meeting and we could finally see the vibe we wanted- relaxed, fun and heartwarming, with a sprinkle of funky magic. Michelle spent time getting to know us before the ceremony through conversations and questionnaires, and she offered suggestions and guidance for meaningful things to integrate into the ceremony. She was also very open to our ideas and helped make them even better. All the planning was so easy with Michelle and nothing felt forced, even answering Michelle's questions about each other was a lovely and nostalgic exercise. The day before the wedding Michelle visited our venue and arranged a run through which was so helpful, and on the day itself, Michelle helped get everything organized before the ceremony and her delivery of the script was just amazing. She held the attention of everyone throughout (including us!) with our story and timeline leading up to our marriage. Michelle had written our script beautifully and knew exactly how to incorporate our personalities and humour. Guests kept coming up to us afterwards saying how authentic, different, and personal the ceremony felt, and we really could not have pulled that off without Michelle. I couldn't imagine anyone else holding that job for our ceremony. If it wasn't already obvious, I would 100% recommend Michelle. It was a ceremony we will never forget- thank you!
Went on 3 day course, Michelle, was running on be half of FPC, FOR Wedding celebrant training. She is a very energetic, fun & lively tutor, didn't feel like I was on a course. A very inspirational lady, with a very positive attitude.
Nicola Goodchild Actress
2023-07-03
From the first meeting in her Funky Cabin to the questionnaires about what makes us tick, to the script writing process to the presentation copies of our scripts, little souvenirs, attention to detail, liaising with other suppliers, putting us at our ease and making us laugh, Michelle was exceptional! And that's before her actual conducting of our ceremony in the chapel of Colchester Castle! Together we created a ceremony like none I've ever seen. Totally personal to us, with some sure-fire additions that Michelle recommended, and which worked so well. So much laughter and love...it even prompted my friend to pop the question to his partner. "It's the best wedding ceremony I've ever seen!" I knew Michelle beforehand and knew she was well regarded. Now I can see, absolutely, why she has won Celebrant of the Year at the National Wedding Awards...twice! If you want your wedding to be quirky, fun, personal and meaningful, I wholeheartedly recommend Michelle xx
Sonia Cunningham
2023-06-16
Michelle was incredible every step of the way. She completely understood the type of people we are and weaved that into the ceremony. Everyone commented on how amazing, personal, emotional and funny our ceremony was, and said it was the best wedding they had ever been to. We cannot thank Michelle enough - she is a wonderful person and the best celebrant out there! Sonia and Dan 27.05.23
Phil Steward-Rudland
2023-06-05
We cannot speak highly enough of our Funky Celebrant! When we started our wedding planning journey, we wanted our ceremony to fit us and be unique. However, we only had a few vague ideas and little knowledge of how we could shape a ceremony around them. When we approached Michelle, we knew very quickly that she was the celebrant we were crying out for! Over the course of a few chilled out chats, she managed to capture the finest details of how we met, when we fell in love and came to be a happy couple. When Michelle drafted our ceremony, we could see our ideas taking shape and our personalities shining through. This included an unforgettable unity candle lighting and love letter exchange as part of our ceremony. At every stage of the drafting, Michelle took on board all of our edits and additions, and came up with the ultimate tailored ceremony for us- her attention to detail is phenomenal! Our big day was simply incredible and our ceremony was filled with joy, celebration, love and remembrance (our photo says it all!). Michelle embodied all of those emotions and more. She led our ceremony with confidence, putting us at ease, and captivated our guests- nobody else could have brought our story and relationship to life in the way Michelle did! Thank you so much! Xx
Ross Willsher Photography
2022-11-24
Michelle brings so much passion to a wedding day. Her energy is next level and her devotion to really digging deep and creating incredibly unique ceremonies for her couples is unmatched. I love being around people who make you feel super comfortable in your own skin and Michelle is definitely one of those people. She is a gift to the wedding industry and a truly fabulous human. I recommend her fully and wholeheartedly.
Clare "Chelmsford" M
2022-08-06
Michelle was an absolutely outstanding Celebrant. The ceremony she performed for our wedding on 1 August 2022 was highly emotional and had all of our guests in tears obviously happy tears. Michelle is incredibly personable and even though we only met her a few times she really got a sense of who we are. We would highly recommend her
We were feeling a little underwhelmed at the prescriptive approach of the local wedding registry to our ceremony, so as an alternative, we decided to search online for a celebrant who could bring energy & fun to proceedings. A Google search suggested Michelle, our funky celebrant who is based not too far from where we live. After an initial chat with her, we were hooked & knew she would be perfect for our wedding. Michelle was able to tailor our ceremony to the style that we wanted. She spent a lot of time getting to know us and there was a good rapport between us. She was flexible and not ridged in the approach to the ceremony. You will need to dedicate time to working with Michelle in order that she can make the most of your ceremony, but it is so worth it. You will also need to be prompt in your responses to her questions & questionnaires to maximise Michelle's time in designing the wedding best suited to your needs. We would definitely recommend Michelle to anyone who is looking for something different from an everyday prescriptive wedding. Our wedding guests overwhelmingly thought she was fantastic at our ceremony. And so did we!
So pleased we found Michelle to be our Celebrant! As soon as we saw her website we knew we'd get on really well 🙂 She made the whole process super easy with questionnaires, zoom calls and meeting at the venue the day before. We got so sooo many comments from our guests on how they loved the ceremony and how it was so personal and reflected us perfectly! We love how Michelle made our ceremony so special and so suited to us, it really did make a perfect start to our amazing day!! xx
Every Ceremony